Discussion Starter
·
#1
·
Here my quick run down on my installations of the Philips LED DRL. Got these on eBay for around $115. I miss the Amazon deal with Philips $50 rebate a few week ago. It would of been only $100. Nonetheless, it makes the pf look cooler and safer with it.
The DRL lights are built will. It house in a metal casing and glass as well as the bracket. And all mounting pieces.
Here is where I'm going to install it. (Left side facing the car)
*First, make sure the wire is thread thru the bracket that hold the DRL lights, before you drop the lights down.
This cover had to be removed to drop the lights into the bottom of the grill. You can use a flat head to pop off the lock clips off by only a light wrist twist motion. There is a good amount of them to take off, so keep them safe together.
The lights drop and wire is tucked behind a bracket.
Here is where the wire will pass thru the lower grill.
On the right side, another cover had to be open up. There are a few lock clips, but I'll just open one lock clips on the far right corner, lift the flap and just drop the right LED lights down the same way as the left side.
I used 3M double side mounting tape instead of the screw, because I did not want to drill a hole into the lower grill section. For every one inches it can hold 20 lbs, so it's not going anywhere. I'll hope!?
Right-side DRL lights with 3M tape on the bottom and back sections.
I fish up both the left and right DRL cable lights thru this open path and behind the right grill...
... and then thru a hole toward the battery.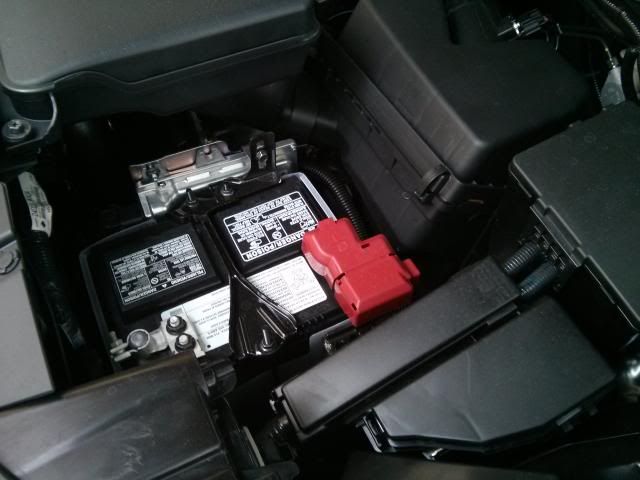 Now there another cover that cover up the right lower beam headlight. I pop off the two expose lock clips and then another hidden underneath the top part of the cover and just flip it up and to the side enough to get to the low beam headlights wire.
light.
There a third wire that you need to tap into the blue wire to switch the DRL to 50 brightness when the head lights turn on and then finally negative and positive wire to the battery.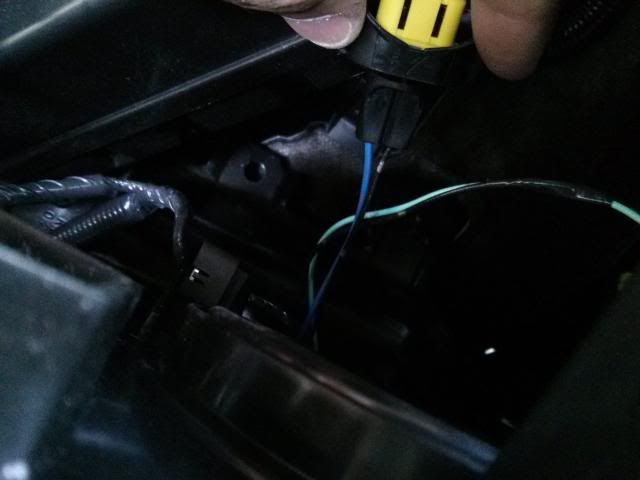 The converter box is used with 3M tape to a fuse box, and everything else is tie-down securely.
Here,the final product look like on the pf. Lights off and engine on.
Head lights on and fog lights off
All Lights on and 50 percent DRL lights