Got a car mount with a Dashboard Mounting Disc for under $6 at eBay.
Mount Disc have 3M tape so it should hold up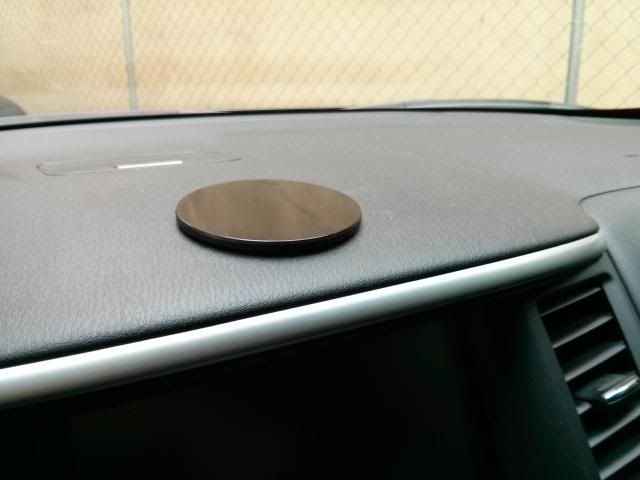 I place some 3M tape behind the phone holder so it wouldn't scratch the dash trim. It can rotated up-ward, but I got It hangs down so I would not get a ticket for obstruction of view and it looks better.
Here,the phone holder with an LG Qi Charger. The LG Qi charger was $40 at a local Verizon Wireless store. The phone holder and Qi work will with my Nexus 4 and charge the phone wire free. It clamps both the Qi and phone securely. I will try to find away to hide the charging cable into the dashboard somewhere.