Discussion Starter
·
#1
·
I got an very easy How-To setup with an invisicord and my Escort 9500ix radar detector installed to the anti-glare, power rearview mirror version. The mirror's power will also run the radar detector without using a 12v plug and removed the messy cord running down to it. When the pf start the mirror power on, and so does the radar come on. The suction mount came with the radar detector and it is used. It mount above the rearview mirror, so there no blockage for the front and rear radar detection and the location is also a better deterrent from prying eyes. The sun visor or the sunglass holder still function as normal. Here are some pictures and what you need.
one Invisicord cut to whatever length you need thru Invisicord.com.
one radar detector. Almost all radars brand that use the smartcord system.
here the compatible radar list for the Invisicord.
Invisicord - Installation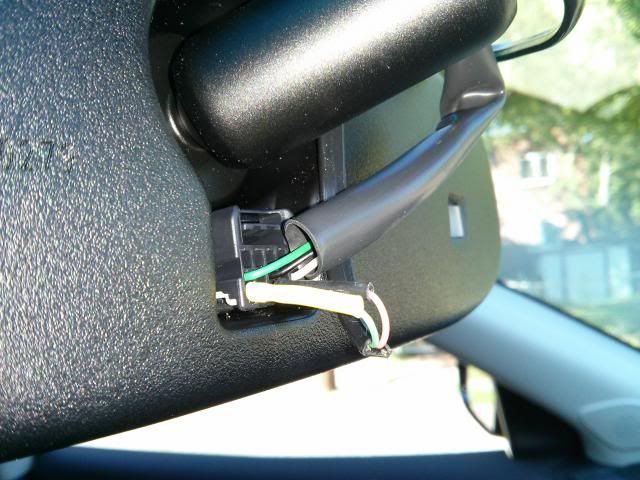 There are three cables that are connected to the mirror. Green, Black, and blue or gray.
You would only used the green and black cable.
one end of the insivicord have a green and red cable with a metal tips and the other is a RJ11 or landline phone cord look-alike.
Green Invisicord go into green cable mirror port, and red Invisicord go into the black cable port. It a snug fit.